Are you ready…
To get comfortable with the uncomfortable?
To stop winging it?
To transform your potential into real performance…
Then, Jim's Sales Cycle Mastery Summit is here to help. Combining Jim's 30 years of experience, teaching that's backed by results, and powerful group dynamics, this program is designed to help you achieve transformational growth in your practice.
Now, it's being delivered in three full-day workshops and offered to individual advisors – and congrats, you're invited.
Two Upcoming 2020 Summits To Choose From
Summit Option 1
February 11th – Workshop 1
April 14th – Workshop 2
June 9th – Workshop 3
Summit Option 2
August 18th – Workshop 1
October 20th – Workshop 2
December 2nd – Workshop 3
Program Agenda
Workshop 1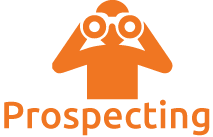 Prospecting
Not having enough high-quality prospects to call on is a death sentence in our business. What would be the impact on your practice if you could create consistent prospecting results? I'll teach you how to change your mindset and build the systems necessary to become a master prospector!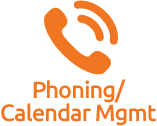 Phoning & Calendar Management
Do you fear the telephone? You shouldn't as it's your greatest income tool possible if you use it more effectively. Are you a slave to your calendar? In this module, you will learn the confidence and skills to effectively convert prospects to appointments, as well as how to build a highly efficient schedule through a proactive and consistent approach to calendar management. I'll have you working smarter, not harder.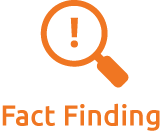 Fact Finding
To be an expert fact finder, you have to begin with the end in mind. The ultimate goal? A quality relationship with your client. To gain the right facts and build this relationship you have to evoke 3 key feelings in the client. Learn what these are and how to foster them in each client!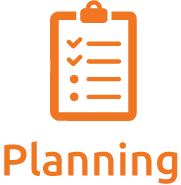 Planning
Can you recreate the energy and emotion you built in the fact finder to help motivate a prospect to action? Do the plans you build create the client's mindset that guides the meeting towards next steps? When building the plan, less is more. I've got two words for you: relatable and personalized.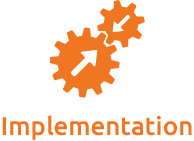 Implementation
When it comes to closing, it's all about offering a solution to a problem, not selling a product. When this meeting is done well, the result is that your client feels incredibly connected to you, and they will also feel (maybe for the first time ever) that they could actually achieve their goals for financial security. Let me tell you – that's powerful stuff.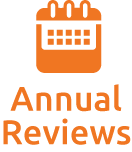 Annual Reviews
Do you have "rockstar" annual review meetings? (Hint: If your client doesn't leave feeling like they are one year closer to achieving their financial dreams, then the answer is NO!) Learn how to use your annual review meetings to enhance your relationship – fostering not only renewals, but more importantly – referrals.
All three workshops will take place in Chicago, IL. The cost is a one time investment of $5,000 (Travel not included). Seating is limited to the first 25 registrants for each program and spots will be filled on a first come, first served basis.
What Others Say About The Program
"Just hearing Jim and being with Jim really helped me have confidence in myself."
Ryan Gargaro
Financial Advisor
"There's a step by step to each part of the sales cycle that Jim will walk through with the advisors and it makes it really actionable."
Sarah Walter
Chief Growth Officer
"This program is like a glass of cold water thrown in your face. It is altogether startling and also invigorating. It's unlike anything I've ever done."
David McIntosh
Financial Advisor
"What I feel is different about this program is the combination of mastery of a process, roleplay and some tough accountability."
Tim Bohannon
Managing Partner
"If you feel like your practice has kind of gotten stale and you're not really excited about waking up every day, this is great opportunity to come learn from Jim."
Mark Pancratz
Financial Advisor
"Jim, to begin with, is probably one of the greatest salesmen that I've ever known."
Chuck Pruett
Managing Partner
Frequently Asked Questions
What does my registration include?
Your registration includes your seat in all three workshops. Travel costs and arrangements must be made separately and are not included. Your registration also includes a free year's subscription to the P2P Academy online training ($600 value).
Do I have to pay everything up front?
Yes, the registration fee of $5,000 is due upfront as a single payment.
What if I can only attend one or two of the three workshop dates?
In order to get the full value of the program and make the most of your investment, it is important that you only register if you can make all three of the workshop dates. No refunds or partial refunds will be made for people who are unable to attend one or more of the workshops.
Who is invited to attend this program?
This program is open to advisors on an invite only basis. If you are accessing this page, it's because you have been nominated to attend this program.
What is the location of this program?
All three workshops will take place in the greater Chicago area. Details of the specific hotel address will be provided soon.
How many people have gone through this program?
Over 300 advisors have gone through the Sales Cycle Mastery program over the past three years. Previously, this program was only offered to agencies and was conducted at their office to groups of approximately 10 advisors. This is the first time this program is available to individual advisors and is being conducted at a centralized location.
What are some of the results of this program?
We make no claim to what results each individual will receive from this program. However, in 2017, out of 100 reps that went through the Sales Cycle Mastery program, 16 reps achieved 50% or more growth in their core risk based premium. In 2018, out of another group of 100 reps that went through the program, 31 reps achieved 50% of more growth in their core risk based premium.
Register today! Seating limited to first 25 registrants for each program.