Loose Ends Lose Clients – How To Close A Fact Finder
10/13/2017

We've all been there before. You've just had a great fact finder meeting with a prospective new client.

You've delved into the numbers and have a solid understanding of their story, finances and goals moving forward.

You're winding down the interview and you think to yourself, "Now what…"

You just spent an hour to an hour and a half with your prospect. You've covered a lot of ground and asked many questions.

But, if you don't close the meeting with intentionality, the likelihood of your prospect becoming a client is greatly reduced – a waste of both your time and your clients'.

At the end of the meeting, it's up to you to tie everything together and set the direction.

According to a study conducted by MIT AgeLab, the factors that clients value most about their financial advisors are personalization, expertise and empathy.

Put another way, your clients want to feel that you understand them, genuinely care about them and are knowledgeable about the profession you're in.

You can demonstrate all of this by concluding your meeting using what I call a "Discovery Agreement."
Putting All The Fact Finder Pieces Together
The purpose of the Discovery Agreement is to provide an executive summary of the meeting that addresses:
1) What was covered during today's fact finder meeting
2) Why they should come back for another meeting
Doing so demonstrates that you truly listened to them and that you are a professional. It also helps to create an appropriate sense of urgency for the next meeting.
Here is an example of my approach:
I would tell my prospect, "We spent an hour and a half together today and we covered a lot of ground. Before I leave, let me sum up what I learned to make sure we're on the same page for when we get together next time."
Then, I would review the main topics that we covered. Here's a hypothetical example:
"First, we discussed the goals that you and your spouse have for your three children's education. You told me that it was important for you to pay 50% of the total cost for four years of college for each of them. You told me the story of how your parents did that for you and you felt that's what you wanted to do for your kids. We will look at potential options to accomplish this goal."
"The second thing we talked about was your retirement. You haven't thought much about retirement yet but you understand how important it is to start planning now. We used a retirement benchmark of 65 years old at 80% of the income that you're making right now, and you gave me the current balances of your 401(k) and IRAs. I will review that information to see where we are."
"The third topic we talked about was life insurance and protecting your family in the event of an untimely death. God forbid you don't make it home tonight, what would your household need for them to be financially sound? You had mentioned that you wanted to have $4,000/month until your spouse is 65 years old, and you still wanted to provide 50% of the college tuition for your three kids. You told me about the life insurance you have at work and the individual policy you bought from your multi-line agent. I will review these policies and see if it meets your needs."
"Fourth, we talked about what would happen if you suffered an illness or injury and became disabled. You said that you have disability insurance through work. I will see if this amount would be sufficient in the event of a disability and we can discuss if there are any gaps that need to be covered."
"As a next step, I'm going to take all the information discussed today and put together a plan that will give you the 30,000 foot perspective of your family's financial life. It will give you a clear understanding of what we need to do for you to get an "A" in each one of those categories we discussed. My clients love seeing this plan and I'm excited about showing it to you. But, before I leave, is there anything I missed in that wrap up or are we on the same page?"
Your Discovery Agreement should cover each of the major categories of the meeting. You are summarizing what was discussed and then providing the next steps – that's it.
Do not go into real detail with it or you'll risk making it overwhelming instead of helpful.
Final Considerations Before The Handshake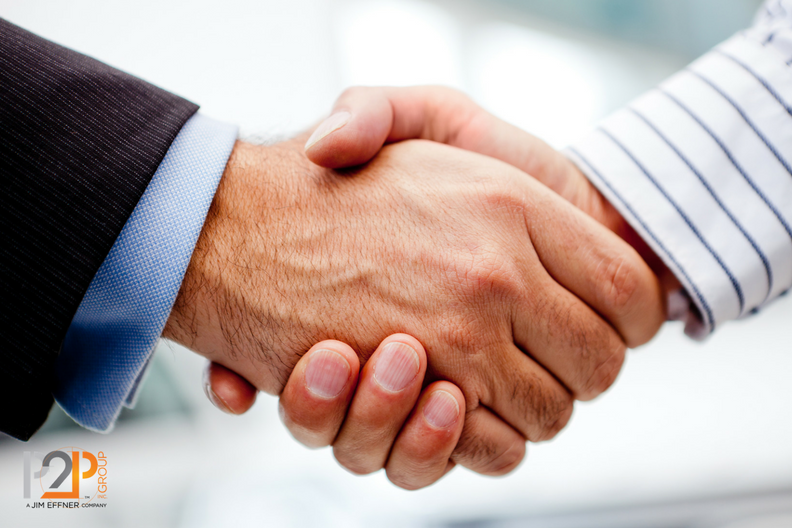 First off, you never want to leave the next meeting date open ended. If possible, book it with them before they leave the office.
One potential obstacle is if your prospect wants their spouse at the next meeting, but doesn't know their schedule. In this case, have them make an educated guess. Better to have to reschedule than to leave the meeting without a date for the next one.
At the end of the meeting, it's up to you to tie everything together and set the direction.
In addition, you should write down any key information that you still need from the client. Provide a copy to them and let them know that you will follow up if you don't have it in a short period of time.
Finally, shake their hand and conclude the meeting.
Remember, at the end of the meeting, the most important thing is that your clients feel that you understand them, care about them and are knowledgeable.
The Discovery Agreement will help you nail these objectives and set yourself up for a positive client relationship.
[wd_hustle id="my-newsletter!"]