Stop Selling Insurance And Managing Money – Find Your D.N.A.
04/30/2018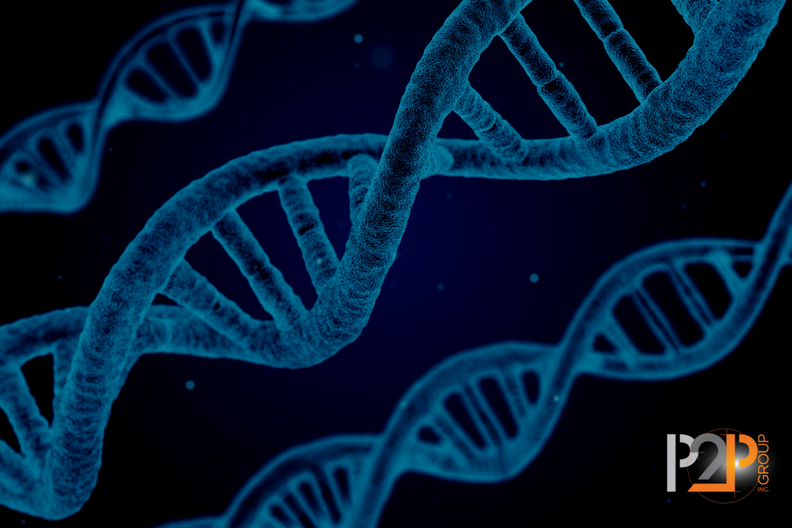 Last Sunday morning, I was enjoying my cup of coffee and watching a CBS program called, "The Money Issue."
The topic of the show was on the age old question of whether money can bring someone happiness. We all know the positives that money can bring to one's life. But we also know the challenges of earning and managing it can create tremendous stress and anxiety. It can make people feel like they are a slave to it.
I have seen these feelings manifest in various ways; in my personal interactions with family and friends and throughout my nearly 30 years of being in financial services. The bottom line is that money is one of the top areas of pain in many peoples' lives and the wrong decisions about it can lead to health issues and family problems.
As I was watching this program, I started reflecting on my last couple of weeks with my Sales Cycle Mastery participants.
One of the things I have been challenging reps in my program to do is to think about what makes them different. Why should people buy from you compared to someone else?
I ask them to go beyond just thinking about it and to sit down with a pad of paper and start writing down their thoughts. Find a way to word smith it so that when you articulate it to your clients, it is full of D.N.A. – it's Different, New and Attractive.
Now, when you think about money being a HUGE problem in our country in its ability to generate stress, it grabbed my attention as an opportunity for financial reps.
Here's a completely Different, New and Attractive way to re-position the work you do:
You engage in a lifelong journey with every one of your clients where you slowly, but surely, reduce the amount of financial stress they face each day. You accomplish this using a three-dimensional approach.
First, is by helping your clients by develop the right financial behavior. Second, is by building a sound risk management foundation to eliminate the stress of the "What Ifs." And third is through designing a plan to accumulate assets and build peace of mind.
Here's how we can break down those three aspects of this approach a little further:
1) Develop the right financial behavior. Think about all the financial decisions that people make that hurt them: spending too much on their house, buying too many cars, spending far too much on their children simply to "Keep up with the Joneses," frivolous spending or gambling, not committing to saving early enough to take advantage of the compounding of the dollar...
By slowing down, seeking first to understand your clients and really getting to know them, and asking questions and great follow up questions, you can help them avoid these critical mistakes.
2) Eliminate the stress of "what ifs." Most people never think they're going to need insurance until it's too late. Yet, it's no secret to those in the industry how the failure to have the proper insurance in place during a time of an accident, a disability or a death can be devastating.
By sharing the knowledge you have, you can show your clients that insurance doesn't have to be painful and a large financial pit. We understand just the opposite. With the appropriate risk management portfolio, it can not only take the financial disaster away early on in life if a disability or death occurs, but it can also provide tremendous peace of mind to the long-term needs of retirement.
3) Accumulate assets and build peace of mind. There are all kinds of issues that can arise on the road to wealth accumulation: making irrational decisions at the wrong time, doing it alone with no cohesive professional advice, purchasing bad products with unnecessary tax penalties, reaping the consequences of a short-term mindset.
These are decisions that are founded in worry and fear. But by developing a well thought-out, individualized investment plan and working with your client on a regular basis as their advocate, coach and support figure, you can help them feel safer and more secure every year.
From New York to California, from the middle market to the affluent, money brings a huge amount of stress to most Americans. Yet, as a profession, we spend too much time talking about the drill bit and not enough talking about the hole!
We must change our mindset from that we "sell insurance and manage money," to that we are financial advocates, coaches and therapists. Over time, we help clients develop the right financial behaviors, reduce their stress and grow their peace of mind. Now, that's Different, New and Attractive and something that everyone wants.
Want more? Enter your email address for great sales strategies and insights.
Please fill in the form and submit to subscribe