Why You Should Embrace Annual Reviews With Your Clients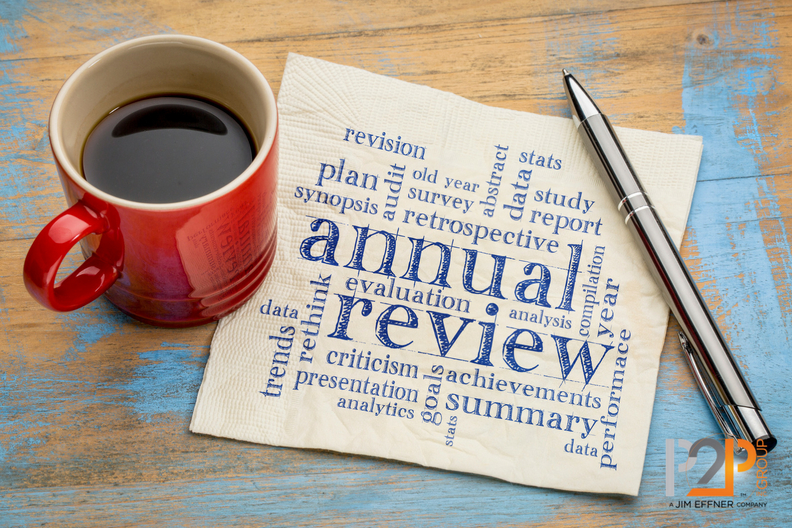 One of the practices that I teach is that you should meet with each and every one of your clients for an annual review.
Clients' needs evolve as they change jobs, grow their family and plan for retirement. If you're going to be their go-to advisor for the long haul, your plan must evolve over time too.
While this makes perfect sense from a client perspective, I'll share with you a few reasons why it makes sense from a business perspective.
One-Third Of Clients Won't Buy Anything At First
Reps often don't have a systematic way of getting in front of people. Worse, they meet with a new prospective client and work desperately to get them to buy something. Then, if they don't buy anything, they throw the potential client away.
That is a cardinal sin in this business. One third of your clients will buy two to three years after the initial meeting. (Two thirds of your new clients will buy in the year you meet.)
By throwing potential clients away when they don't buy, you're missing a third of the people you could potentially sell. That's a statistic worth remembering.
One And Done Means You're Missing Out
Second, if you successfully sell somebody, but they fall through the cracks in your system and you're unable to get back in front of them, you're missing a grand opportunity.
Statistics tell us that the average client will buy your core products seven separate times — that includes the risk management products such as life insurance, disability insurance, annuities, and long-term care.
Although it might not be politically correct, I like to make the analogy of when someone has a great first date and then goes in for a kiss. That first kiss is always awkward, but after that it becomes an afterthought.
It's the same with a new client. It takes approximately 23 hours of effort, eyeball to eyeball, to land a new client - but the second sale takes less than three hours. Every sale after that requires slightly less time as you build a relationship. Build trust and it will be far easier and faster to implement your planning.
So, we want to use that knowledge to our advantage and make sure we capture all seven of those sales. Your best clients will buy 12 or 13 times from you, so failing to have any systematic process to get in front of these people is a tremendous mistake.
The Longer The Relationship, The Bigger The Sale
The second statistic I want to share with you is so fascinating that most people don't believe me at first. It relates to risk management products and the underlying premium sold in those products; every single sale is greater in premium than the summation of all the previous sales.
Let me offer an example. If you're selling somebody for the fourth time, on average the premium of that fourth sale will outweigh the premium of the first, second, and third sale combined. Now, I know when you read that, you're baffled and probably don't believe it. Allow me to explain.
As it relates to selling risk management products, the lower-end premium products can be bought simply through logic alone.
For example, if you meet a young family with no life insurance and you help them understand the necessary amount of life insurance — let's say that's $1 million on the breadwinner and $250,000 on the stay-at-home spouse — it's a logical decision to buy that in term insurance. At a very low premium, they'll pull the trigger on that rather quickly.
However, to persuade them to buy a big chunk of permanent insurance and spend thousands of dollars on annual premiums, that is accomplished through building trust.
Trust is earned over time, so life insurance clients are much more prone to buy term insurance early on, before converting to permanent insurance as they begin to trust the advisor. That's why the premiums get bigger and bigger as time goes by.
A Systematic Process For Meeting
Now you can imagine by these stats alone that, if you lack a process to get in front of your clients on a systematic basis, you are missing a tremendous opportunity. I often equate this mistake to reps banging their head against the wall over and over. Without a system to get in front of your clients, each successive year is like your first year in the business.
One of the multiple beauties of this business is that it's designed to get easier year after year. If you fail to embrace this concept, you are not taking advantage of that fundamental principle, and it is time you change.
On a final note, a key to implementing this process is limiting your book of business to a manageable size. To learn more about why and how to do this, see this article on defining your book of business.
[wd_hustle id=my-newsletter! type=embedded]